#ACNWomenWinning: SVP Leanne Gabriel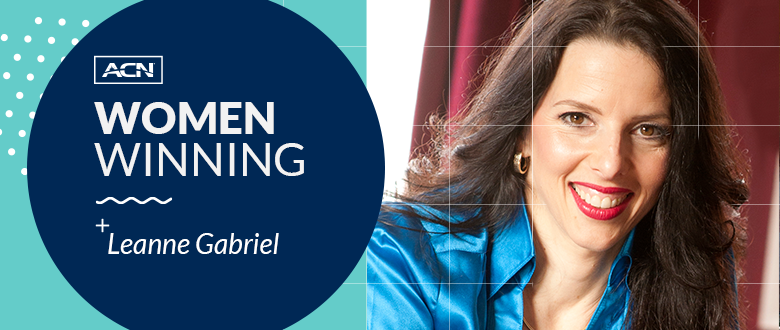 Former attorney helps create justice (and opportunity) for all
Ask Leanne Gabriel about her pre-ACN career in law, and she doesn't mince words.
"It was a miserable life," Leanne says. "I studied law and loved that. But when I worked for a law firm, it was all about the money, not necessarily about what was right. I worked crazy hours, even on Thanksgiving Day."
A scrambled holiday - along with relentless hours, vexing debt and ethical uneasiness in law - converged to create the push Leanne needed toward ACN.
Even before the bully firm filed a Thanksgiving Eve motion that sent Leanne's team scrambling, life had begun to pile up on the Gabriels. Leanne's husband, Michael, traveled extensively as an international consultant. They carried lots of debt.
Debt Leanne wanted to chip away at with a part-time gig, like ACN. "I did it late at night, after work," Leanne said of ACN. It started when a client invited her to breakfast to talk legal matters - or so Leanne thought.
"It ended up being an ACN ambush!" Leanne says. "I signed up on the spot. I was sold immediately. The residual income got my attention."
Leanne locked in on certain positions and their income potential. "I knew if I could get there, that would be amazing!" Leanne says.
Instead, Leanne found herself in unfamiliar territory, with plenty of resistance and indifference. No one in the family had a network marketing business. "I didn't even tell my dad for a while," Leanne says. "They didn't understand why I wanted this."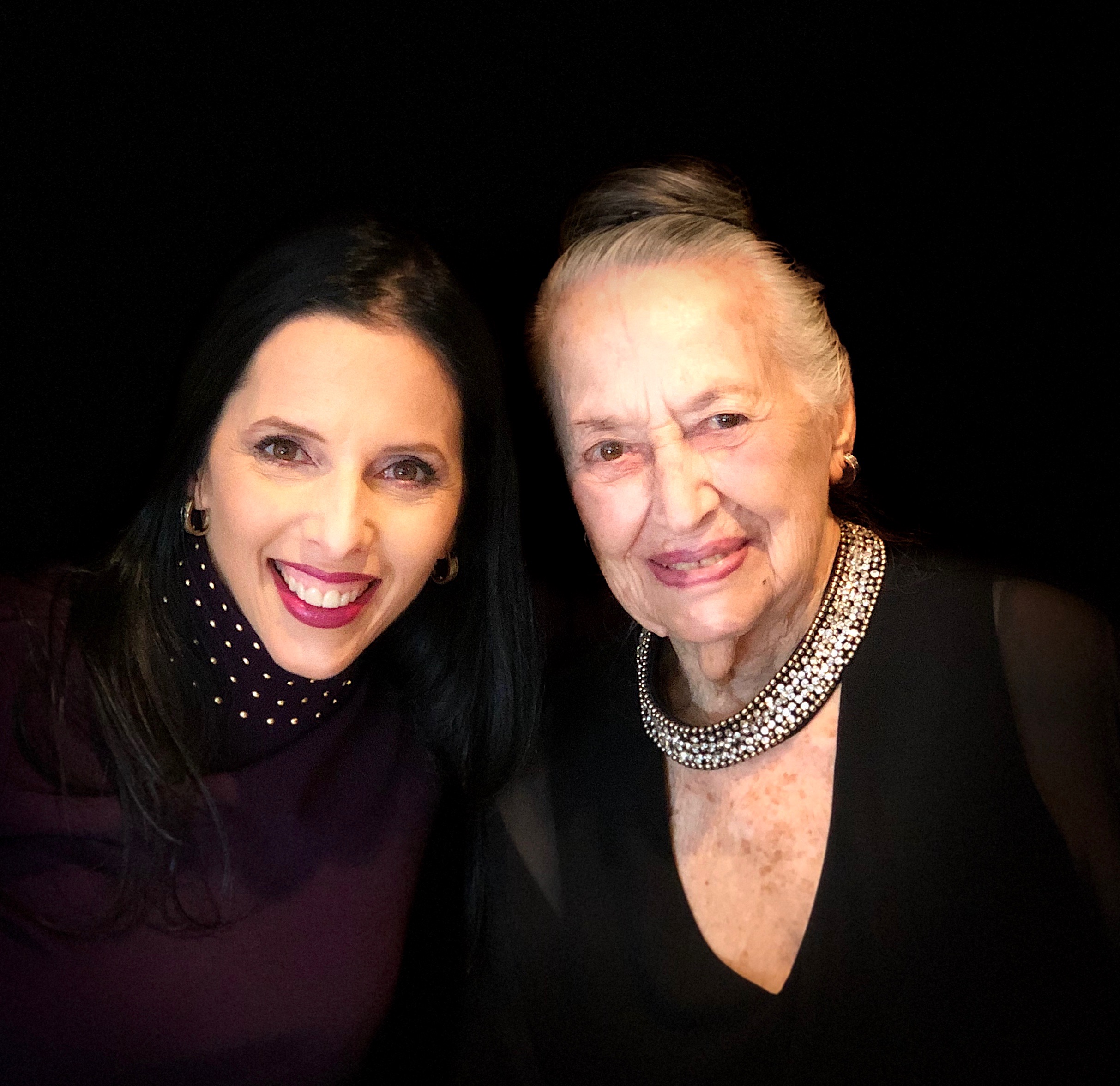 Walking around with a dream
Despite roadblocks, Leanne knew one thing: Lawyers don't make residual income.
"You know how when you buy a lottery ticket, you walk around and dream of what you could do if you won?" Leanne says. "I started ACN so I could similarly dream about what it would be like to not be a lawyer anymore!"
No one, though, fantasizes about PBRs. Least of all, PBRs you drive two hours for, only to find the person you were to sign up didn't show. Leanne's ACN dream opened with a "series of disasters" that certainly did nothing to win over her husband - yet.
"I got customers, but couldn't get anyone to join my team," Leanne says. "I was up the creek! My dream started to shrink. Then, I went to my first convention. It changed my life."
It took mere moments for President and Co-Founder Greg Provenzano to make an impression on the Gabriels. Leanne cried watching an RVP promotion. The weekend hooked her husband, too.
"Are you kidding me with this thing?" Leanne said. "'ACN was everything I wished law was."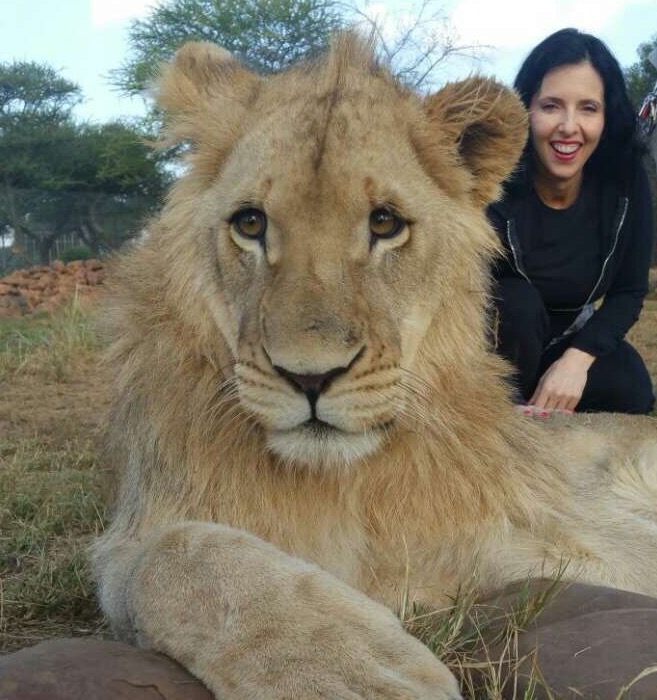 Transformations continue
Leanne's transformation was such that she could not only climb to the top - she could spur others onward, too. Just as Greg Provenzano had done for her.
Nancy Hulsman rose to RVP after watching and learning from Leanne. Nancy applied what she learned not only to her ACN business, but also to her work in real estate - and in life.
"No matter what's happening, she's always upbeat and supportive of everyone," Nancy says. "She makes you want to be better. If I'm having a bad day I want to talk to her, because I know she won't complain. My mindset is fixed right away."
Nancy calls Leanne a "secret little helper" for all she does anonymously. Sometimes, that angel can help save a life.
Leanne presented RVP Jim Lambright with ambitious goals, and a promise to fly out to present at a PBR if he met them. He did, and she did. Fifteen IBOs joined the business that day. But it's what she did for him in his darkest times that made the most profound impact.
As Jim battled what he calls a "nasty depression," Leanne sent him on a weekend away that included personal development at a Landmark Forum she'd gone through with her family.
"She told me, 'I know you're the type of leader who will do this for other people,'" Jim says. "You help those who want you to help, not those who need it. I like leaders who lead by example, not those who talk."
So compelling was one of Leanne Gabriel's PBRs that RVP Platinum Deborah McIver had written her check for the sign-up fee halfway through. She just needed to know who to make it out to.
"I come from an industry where I had to build out my own business," Deborah says. "That she had weathered storms and was resilient but maintained integrity was important. I was not willing to compromise my integrity. Neither was she."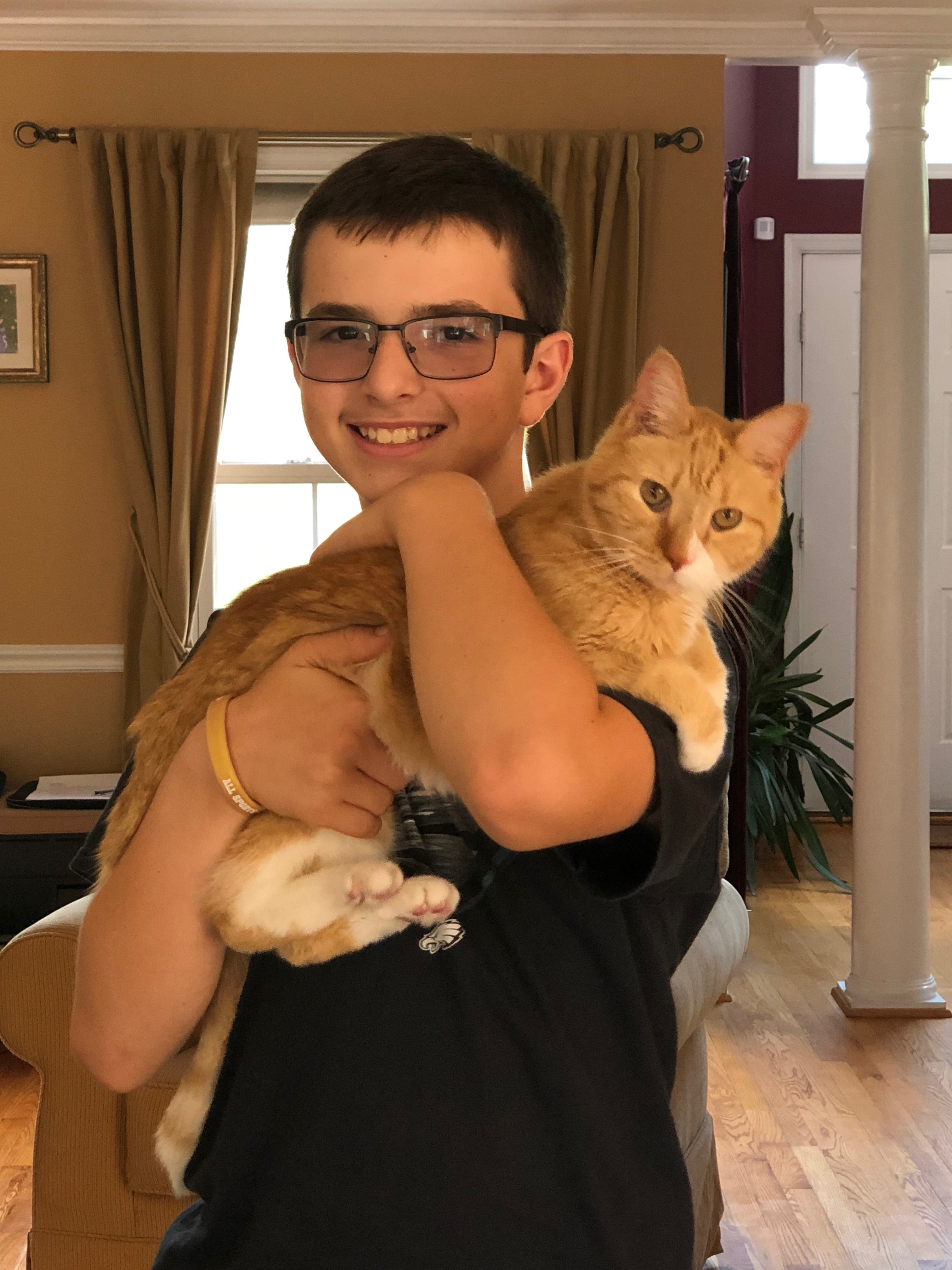 A 'magical business'
Camaraderie that pervades Leanne's organization. It was missing in law, where people worked hard, but not together. In this "magical business," as Leanne calls it, she's still addicted to recruiting and building from the ground up.
It began with her first Saturday training - as the only woman there. Weeks passed with no female participation. She asked why. No one has earned it, they said. So she did. And she trained. Soon, women became part of that training, too.
"I had a unique opportunity to empower women to see what is possible," Leanne says. "Today we see mothers and daughters working together in ACN. We've seen 360-day RVP promotions. There are female entrepreneurs that are doing well in ACN."
Leanne's son, Roman, grew up in ACN. Rather than using a child as an excuse to miss training, Leanne brought him. She tied her son's wish to have a pet to her own goal - of reaching SVP.  Roman bought in, even charting Leanne's progress.
"He was committed," Leanne says.
And that's how Roman and Rex, a rescue cat, met. Today, they're attached at the hip, Leanne says. That's just one tangible example of her impact on those she cares about. Jim's fit and focused. Deborah and Nancy are climbing the ranks and establishing their own legacy.
Not bad for the woman who stands taller than her trademark high heels, who can as easily offer a hug or land a punch - whichever you need right then.
"A combination of things make this opportunity right for me," Leanne says. "I don't think I'll ever lose passion for wanting to empower and inspire other women. In ACN, we have an opportunity to deliver to women right now."
RVPs and SVPs (including Circle of Champions members) earn annual income achieved by fewer than 1% of ACN IBOs. Their success stories and earnings are extraordinary and not typical. Earnings as an ACN IBO are based solely upon the successful sale of products to customers and their usage of those products. Individuals will incur expenses in operating their ACN business, such as the sign-up fee and renewal fee, as well as other possible operating expenses. As with any business, earnings and success at ACN are not guaranteed but depend primarily on the individual's commitment, persistence and effort. Individuals may not earn income and may lose money as an IBO.
---
Share this:
---
---